Governor Ambode Unveils New MKO Abiola Statue in Lagos (Photo)
The Lagos State Government has unveiled a statue in honor of the late MKO Abiola.
The statue was unveiled as part of the commemoration of June 12, the anniversary of the day of the 1993 elections Abiola was presumed to have won. The statue stands at the MKO Abiola Park in Alapere, Ketu.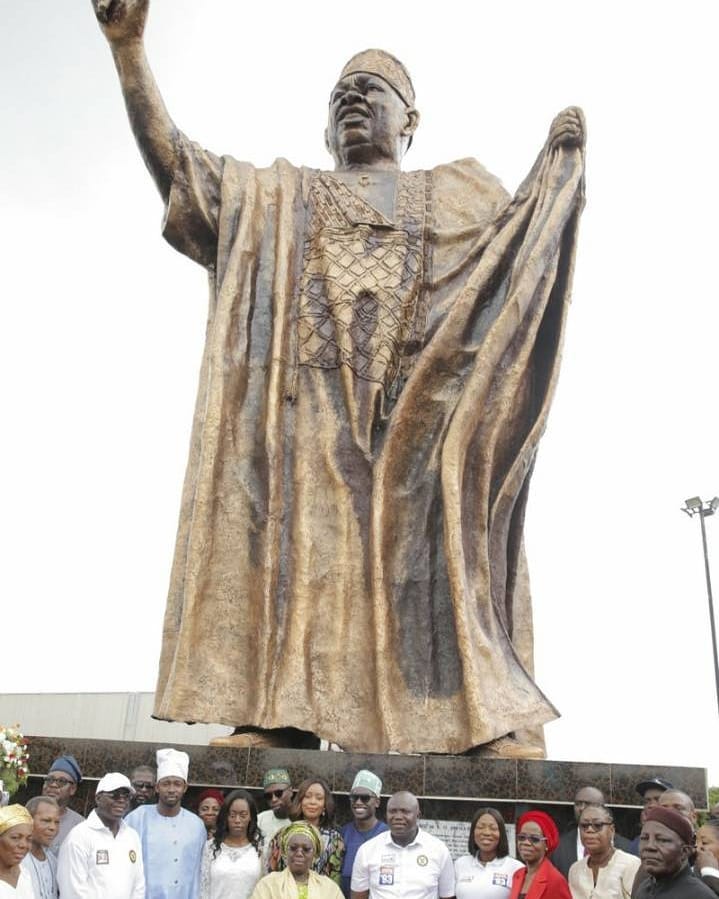 READ ALSO: MKO Abiola: PDP Finally Applauds Buhari's Govt on June 12 Honour
Sharing the news of the unveiling on his Instagram, Ambode wrote: "We unveiled the MKO Abiola statue today, a monument that will forever represent the symbol of our democracy. On this 25th anniversary of June 12, we remember the patriots and nationalists who sacrificed for our democracy. Their demonstration of exceptional courage was not in vain."