The Craziest Looks at New York Fashion Week Fall-Winter 2018
No New York Fashion Week runway show is complete without the fashion depicts art and self-expression, sometimes abstract, just-plain crazy pieces show on the runway and that's exactly how it should be.
If everything always looked pretty and conventional, nothing would push the boundaries of fashion; nothing would evolve. Not to mention, style is all about making statements and luckily, there were a crop of designers and brands that did just that at NYFW 2018.
READ ALSO: Best Accessories from the NYFW fall 2018 Runway Collections
From futuristic skirts at Jeremy Scott to body paint at Domingo Zapata (and red alert: a baby on the runway!), there were so many weird, crazy moments on the runway you have to see.
Check em out!!!!
KIM TIZIANA ROTTMULLER design taking knitwear to a whole new level.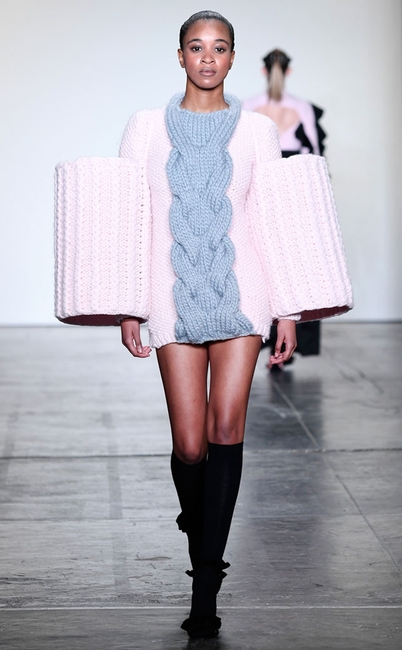 Designer JEREMY SCOTT's futuristic skirt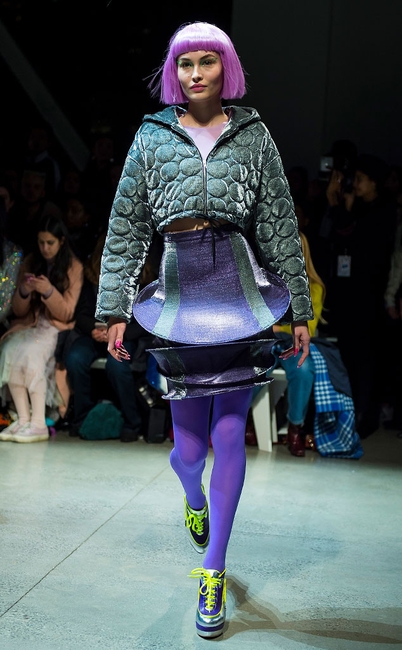 Designer COLLINA STRADA's model with a baby on the runway.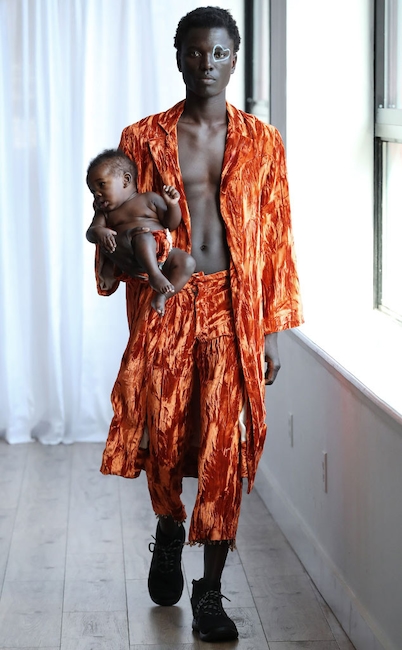 R13 Design using Fashion  for statements either political or otherwise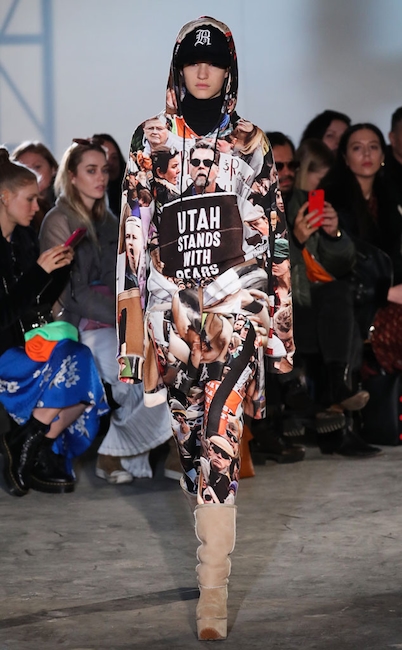 CHROMAT's  jumper  made for the bold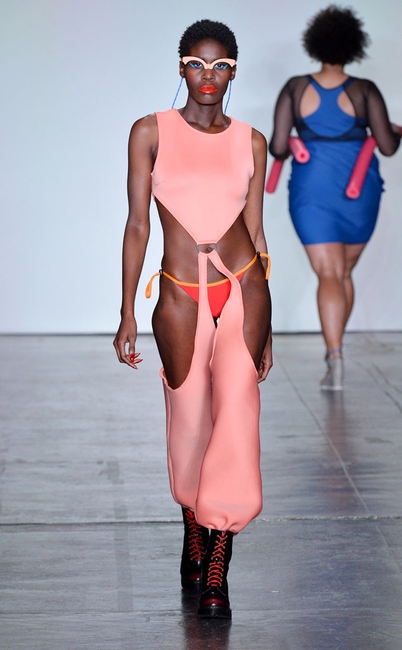 CHRISTIAN COWAN's new-age puffer coat.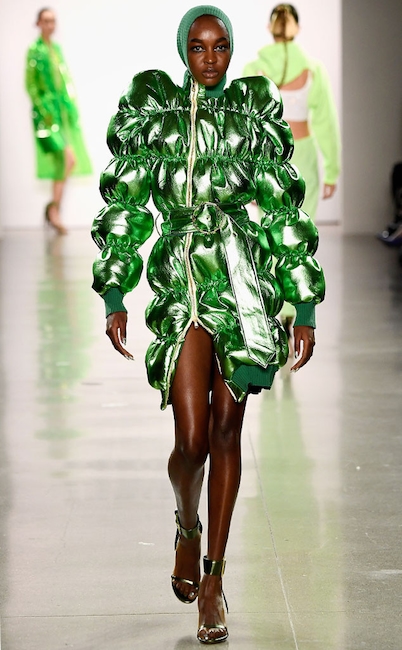 ADAM SELMAN 's retro bodysuit and  the extra-high over-the-knee boots plus the electric-blue eye shadow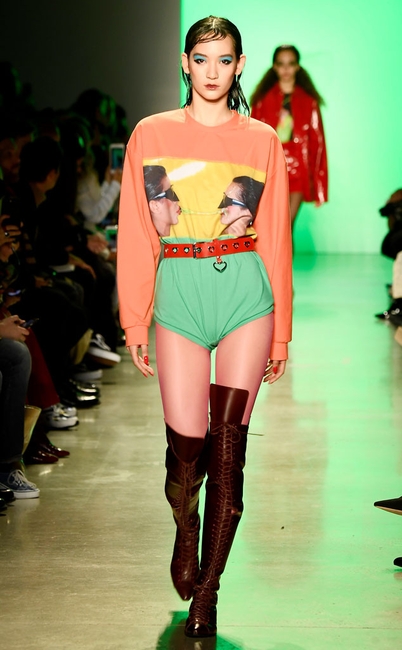 KA WA KEY's model walking sans shoes with knitted sweaters draped over her paired with
ethereal sheer cropped pants .